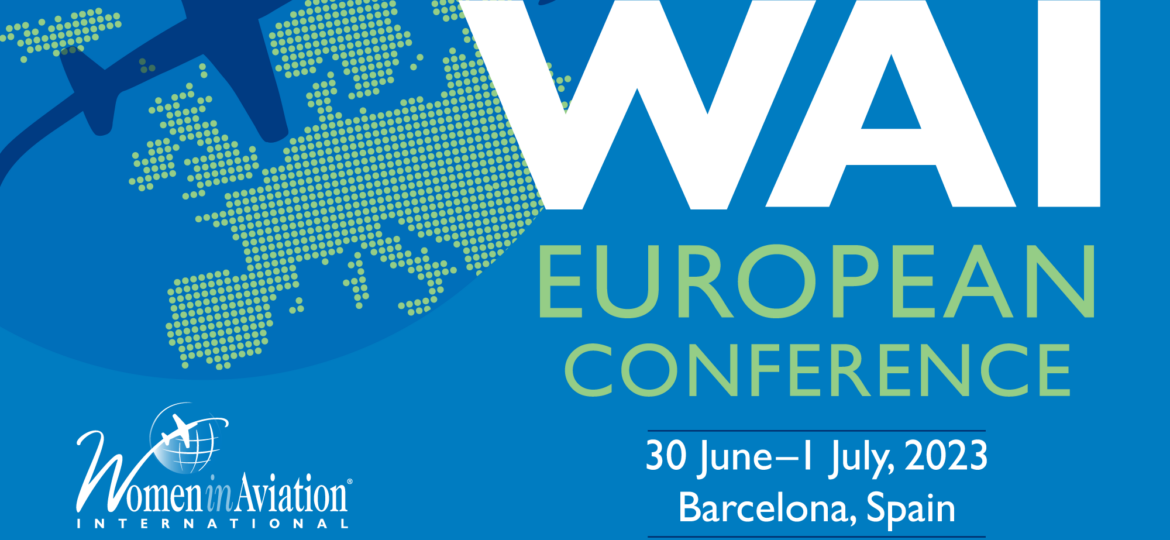 1st European WAI ConferencE
Join us on 30th June and 1st July in Barcelona!
Women in Aviation International (WAI) is pleased to announce that it will be hosting an exciting event in Barcelona on June 30 st and July 1st. The event will be an opportunity for aviation enthusiasts and professionals to come together and learn more about WAI's mission to promote gender diversity in the aviation industry.
Let's Connect, Engage, Inspire!
The event will feature a range of activities and presentations designed to educate and inspire attendees. Keynote speakers will share their experiences and insights on topics such as breaking barriers in aviation, the importance of mentorship, and the future of the industry. There will also be workshops and panel discussions on a variety of topics related to aviation, including safety, technology, and career development.
In addition to these educational opportunities, the event will also provide networking opportunities for attendees to connect with other like-minded professionals in the industry. Whether you are a seasoned pilot, a student pilot, or simply an aviation enthusiast, this event is a great opportunity to learn more about the industry and make valuable connections.
As an organisation dedicated to promoting gender diversity in the aviation industry, Women in Aviation International is committed to creating a more inclusive and equitable industry for all. This event is just one of the many ways that WAI is working to achieve this goal, by providing education and networking opportunities to women in aviation around the world.
If you are interested in attending this event, registration is now open. Please visit www.wai-riviera.org to find get your tickets or inquire about sponsorship and exhibitor opportunities! We hope to see you in Barcelona on June 30st and July 1st, as we come together to promote diversity and excellence in the aviation industry.